Video created by iHeart Corp
I Heart Corp Can Help
Branding, Marketing, and Website Development for small businesses. We teach Social Media Marketing
to real-life business owners, making the most of their limited time.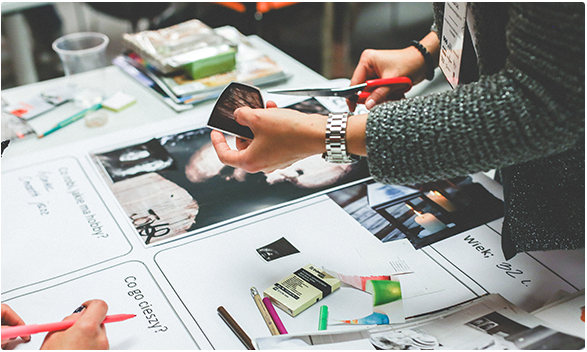 The I Heart Corp. creates websites, branding and marketing plans for small, locally owned businesses within their respective communities. We also feature the iHeart series of community websites such as iHeartOswego.com and expanding areas. By using social media outlets we help and teach small businesses how to self-market within their specific community. Through iHeartOswego.com we provide a hub for all event information, locally owned and operated business as well as providing a comprehensive directory of local businesses, and services.
Websites
Every business needs to have a website for potential customers to visit. This is not a suggestion but a rule of current business practice. Customers expect to find every business on the Internet in the same way that they expect any business owner to have a business card. Additionally, customers are now expecting to see much more information presented to them when they visit a business website.The customers are looking at theIinternet visit in a manner similar to an actual brick-and-mortar store visit. They want to see and understand as much about your products as possible so they can make an informed purchase decision. If they have a question, they want to be able to get the answer ASAP. And remember, if you (or your website) don't have the answer immediately available, there are countless other businesses immediately accessible on the Internet where they can find the desired answers and spend their money.
Marketing & Branding
"In a world full of media, it's innovation that makes a difference. I Heart Corp is the trailblazer for social media marketing."
Branding in the minds of many, means having a logo, tagline or slogan, and in some cases a color scheme. In reality, these things are merely the tip of the iceberg when it comes to building a brand. A company's brand is its personality and it is a promise; a promise to the consumer of value beyond features and benefits. A brand has the ability to create a bond between company and consumer. It gives the consumer a reason to buy from one company over another even when their products may be nearly identical. It is this power that brands hold, that make creating a brand an elusive task.

BRANDING
You can have any designer put together a logo and maybe they'll even help throw in a tagline for you; but what about when it comes to creating a brand? Branding should be left to the experts. I Heart Corp can give your brand personality. There are large corporations out there today whose brands have been evaluated in the millions of dollars. That means they could expect to sell that many million dollars' worth in products or services yearly without spending a penny on marketing. Wouldn't you like your brand to hold that kind of power? Let the I Heart team of experts help send your brand in the right direction.

SOCIAL MEDIA
Not everyone can understand or utilize social media as a marketing tool. I Heart Corp excels over other agencies as a leader in social media marketing and even better, will show you how it's done. From Living Social and Facebook to Survey Monkey and Constant Contact; let us help you find the right combination for your business.

PRESS RELEASES
What is the importance of Press Releases and how do they help create awareness, recognition and new business to your company? I Heart Corp can show you how to create the buzz you are looking for.

ADVERTISING
Consistent branding; that is the essence of advertising. I Heart Corp will help you understand the concept and show you how advertising should be used. In all advertising, there must be a solid plan. We can help?
iHeartOswego.com
The staff of the locally owned and operated I Heart Corp's first community website, iHeartOswego.com, boasts more than a century of combined experience in web design, marketing, editing and writing and photography. Drawing from this experience, you can be assured when I Heart Corp creates a community website, it will be unique, professional and motivated to promote a synergistic philosophy and a positive perspective to whatever community it serves.
Promotion of Locally-Owned and Operated Small Business
iHeartOswego.com is uniquely designed to let the small businesses of a community shine. The website provides a platform for every small business to publicize their accomplishments, news and information along with business features written by iHeartOswego.com staff. Affordable advertising is provided only to the community's small businesses, saving them from competing with larger business and corporations for prime advertising space.
Unique Stories and Features
I Heart Corp community websites have unique content that can be found in no other media outlet in the target area. Local professionals, experts and writers are encouraged to submit columns, tips and stories along with the website staff.
FULL Community Events Calendar
The community events calendar features everything from plays and movie listings, to sports and school events, to yard sales and chicken barbecues and benefits. Community residents can provide the information to go into the calendar to the website staff or they can add the calendar event themselves from their home or office computer.
FREE Business Directory
Every locally owned and operated small business located within the community website's coverage receives a free listing in its comprehensive business directory.
Social Media Interaction
Every community website is supported by social media platforms such as Facebook and Twitter to drive readership back to the site and to encourage reader interaction with the main purpose of growing a loyal following of the community site.